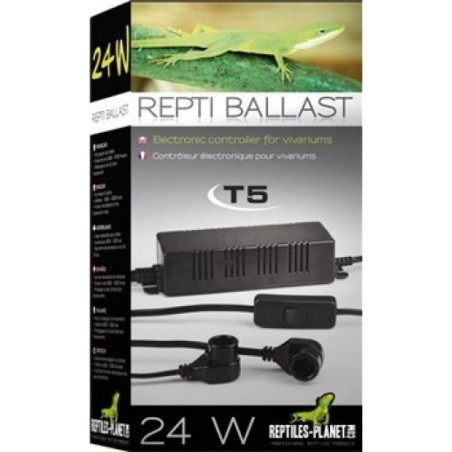  
Repti Ballast T5 24W
Repti-Ballast T5 24 W is an electronic controller for vivariums suitable for T5 neon tubes of all brands!
Repti ballast is an electronic controller suitable for T5 fluorescent (neon) lamps (diam. 16 mm) of all brands with a power of 24W!
It is designed to withstand the occasional splash but is not suitable for terrariums with large amounts of water close to the controller, the plugs do not have a waterproof standard for use in an aquarium or paludarium.