About Us:
Verona Reptiles
Our exotic animals expo.
In 2009 we created the Verona Reptiles show, the biggest and most awaited event on exotic animals in the whole Mediterranean Europe. Every year, on the second Sunday of May and the first Sunday of October, the Verona Reptiles expo opens the doors of the Cerea (VR) Area Exp welcoming over 250 exhibitors from all over Europe and offering more than 7200mq of tables and exhibits for reptiles, amphibians, insects, arachnids, exotic plants, exotic birds and zoo mammals. Herp Italia is the expo's main sponsor.
Why an e-commerce?
In Italy we hadn't enough.
We at Herp Italia have long been passionate breeders of exotic animals, just like you. The need to open an e-commerce that treated all the suitable products for our animals was born precisely from our passion: in a very delicate field, where the equipment is essential for breeding and keeping particular species, a job like this must be based on a long time experience.
Why choose Herp Italia?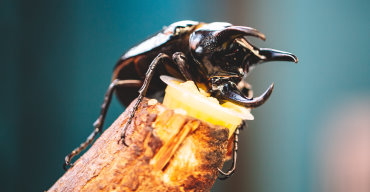 Large stocks, professionality, fast orders.
Big purchasing and storage power make a big difference: on Herp Italia, everything that can be ordered is already in stock and ready to be shipped. We make retail but also we serve companies, professionals and shopkeepers throughout Europe: here you will always find what you need even in large quantities, with fast delivery, and at exceptional prices.