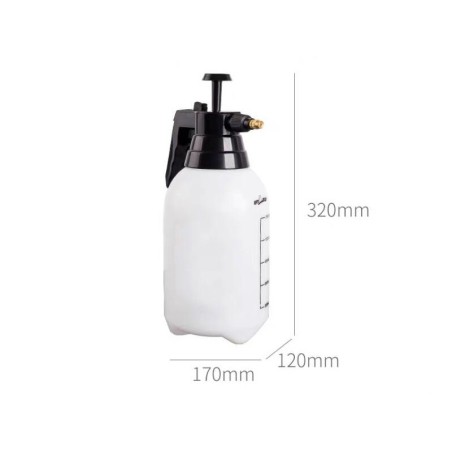  
Spray pump nebulizer 1,5l
Nebulizer spray
Adds moisture to the habitats of reptiles, amphibians, spiders, frogs and other small companion animals,
Helps maintain optimal terrarium conditions,
1.5 liter capacity,
Adjustable metal spray nozzle,
Made of solid plastic,
Suitable for containing liquids to clean, disinfect and sanitize your terrariums,
Easy to clean.
Are you looking for a sprayer to keep the right humidity in your terrarium? Herp Italia, Reptizoo official distributor for Italy has the solution for you!
The Spray pump Reptizoo, nebulizer spray 1,5l is perfect!
The spray pump is made of solid metal, which means it is easy to clean and is durable; it is also non-toxic and safe for your pets.
Suitable for all kinds of small reptiles and amphibians, such as geckos, lizards, spiders, frogs and other small pets to provide water or just to regulate the humidity of your terrariums.