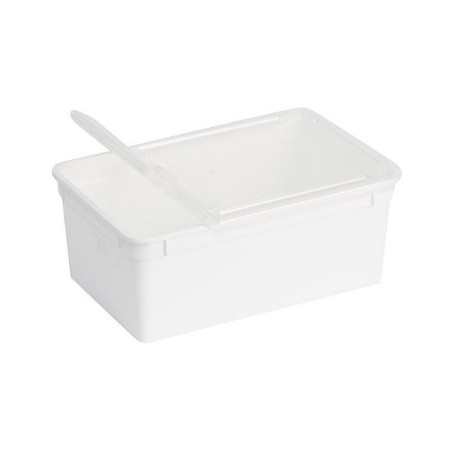  
Braplast Container 1,3Lt
Braplast 1.3 Lt 18 x 12 x h7.5 cm
With lid provided with holes, in food-grade plastic material, non-toxic.
Available with white or transparent container (lid always transparent)
Braplast containers are food containers that have always been adapted for use with small reptiles, amphibians, arachnids and insects. They are made of plastic material designed for food use: they are therefore odorless and non-toxic. You can use them to house your animals, deliver them in containers suitable for movement or to exhibit them at trade fairs: the completely transparent lids are perfect for this purpose. They can contain what you like most and the lid, which can be opened even partially, will be of great use to you!
They are also stackable: you will make the most of the space in your polystyrene boxes.
Measures 18 x 12 x h7.5 cm - 1.3Lt.
Lid provided with holes.