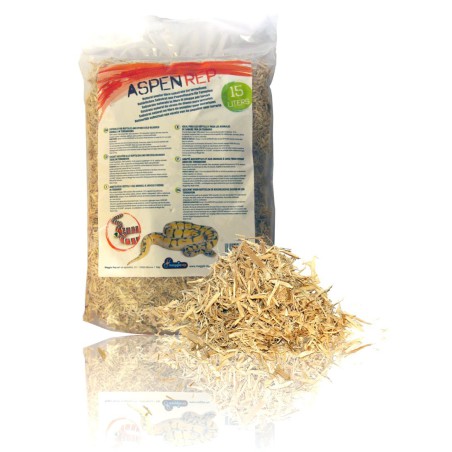  
Aspen 15lt PremiumRep
Aspen Maggie Rep - 15lt  
Made of virgin poplar fiber, 100% natural.
The Aspen Premium and Aspen Rep packs differ only in the label.
Aspen (Premium and Rep) by Maggie Rep is a 100% natural, non-toxic, dust-free, virgin poplar fiber substrate, without dyes, additives or any type of by-product. Ultra absorbent, it boasts 191% absorption capacity!
It constitutes a soft and fluffy substrate, suitable for your reptiles, mammals and rodents.